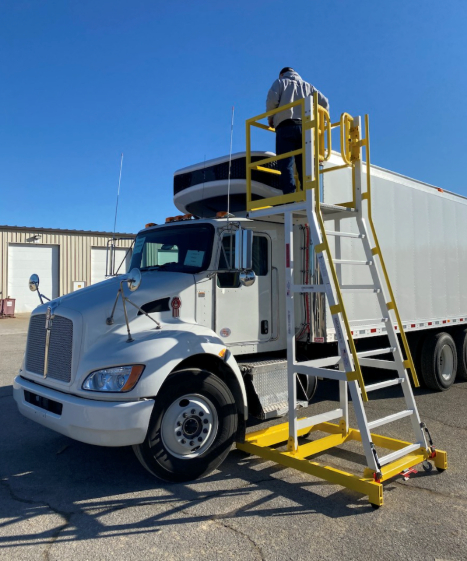 If you have a truck, farm equipment, highway equipment, bus, RV, or other industrial vehicles needing maintenance or repair, don't hesitate to contact us. We are Yuma County's top choice for mobile truck repair, and we're here to help you get back on the road as quickly as possible.
Our technicians are highly skilled and experienced in all areas of truck repair. We'll work diligently to diagnose and fix the issue so you can get back to business as usual.
For more information or to schedule a service, please call us via (928) 492-5273. We look forward to hearing from you.
24/7 Service For all of Yuma County
We're not just a bunch of messy two-yard rick of truck carcasses. Even if you call us at 2 am, the guy on the line will be wide awake and ready to help.
At all hours of the day, we keep things moving because we can never be sure when a big rig driver will have an accident or a breakdown. We're here for you 24 hours a day, seven days a week. And we don't just serve Yuma County; we cover the whole county. You'll be taken care of from Somerton to San Luis to Fortuna Foothills. So, if you need a tow or your truck fixed quickly, call us immediately. We'll arrive before you know it.
Speak to a Friendly Agent
That's right–no grumps or grouches here. Yuma Mobile Truck Repair is the friendliest mobile truck repair company around. We'll be more than happy to help you with whatever you need.
Here's what happens when you call us:
First, you'll speak to a live person. We know how frustrating it can be to call a company only to leave a message.
Next, we'll dispatch a truck to your location. We'll give you an estimated arrival time, so you'll know when to expect us.
Once we arrive, our technician will assess the situation and give you a free estimate. We'll never do any work without your approval first.
Once you give us the go-ahead, we'll get to work quickly and efficiently to get you back on the road in no time.
So call us today and let us know how we can serve you. Or, fill out the form on this web page. We're looking forward to hearing from you soon.
Yuma Mobile Truck Repair, (928) 492-5273.